Regular price
Sale price
$3.99 USD
Unit price
per
Sale
Sold out
A must-have, versatile tool for every artist or hobbyist! You may want to pick up a
Creative Color Wheel

if you are going to be mixing your own colors with the "Perfect Paint "Mixers" Collection. Ideal for knowing which colors work best with others and how to make sense of primaries, secondaries, warm, cool, analogous, values and more! 
5.5 inch small Creative Color Wheel rotates 360 degrees & turns smoothly

made with a coated glossy paper helps to make the colors more vibrant

a "must-have", versatile tool for every artist

color mixing guide that visually illustrates relationships between colors

features grayscale, tints and tones, definitions of color terms, and illustrations of color.

front demonstrates basic principles

back shows complimentary colors and how they go or don't go together.

indicators for complementary, split complementary and triad color schemes

reference for tints and shades; primary, secondary and tertiary

perfect to use when painting, design, craft projects, and home decorating
love it? share it!
View full details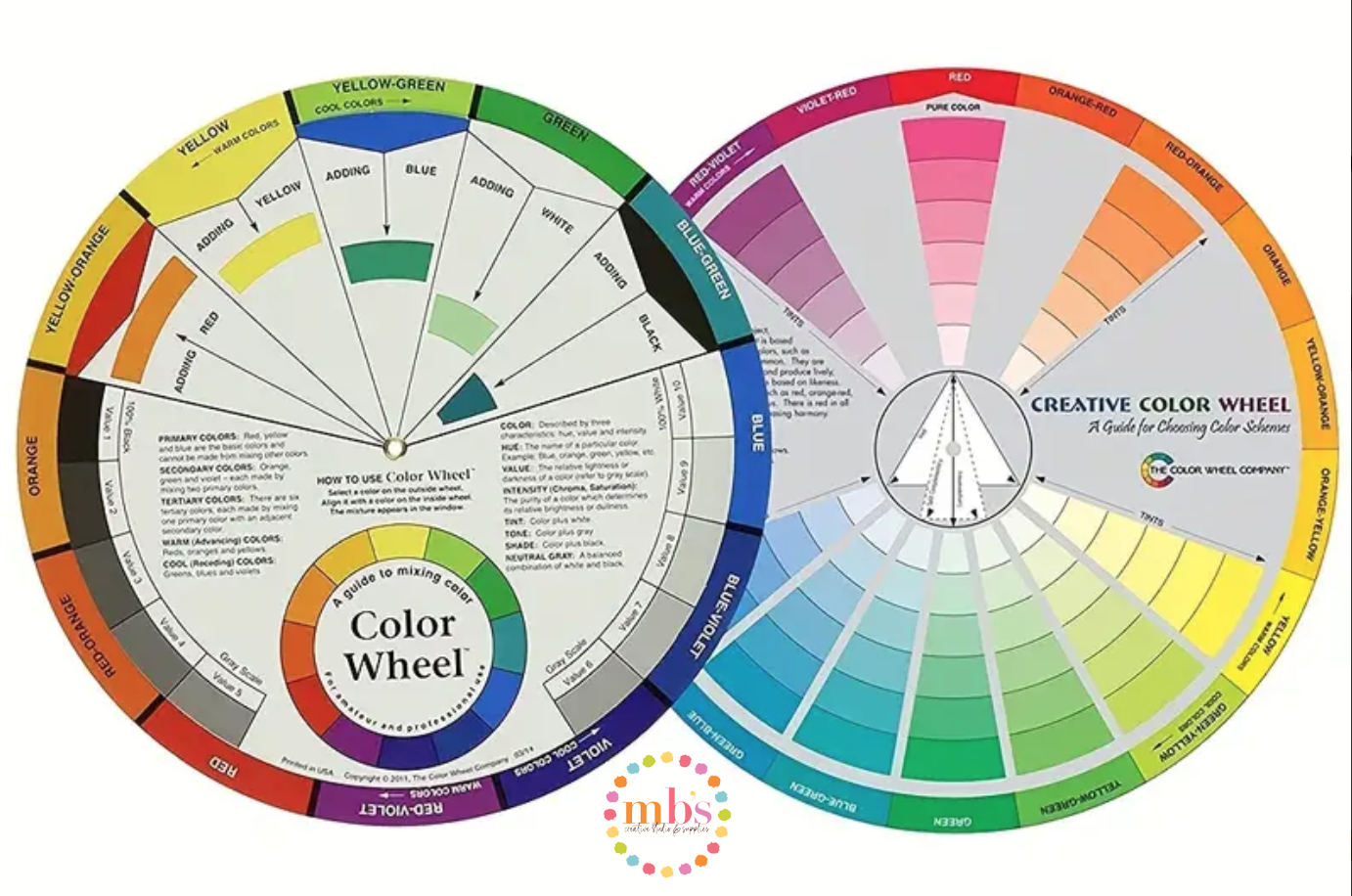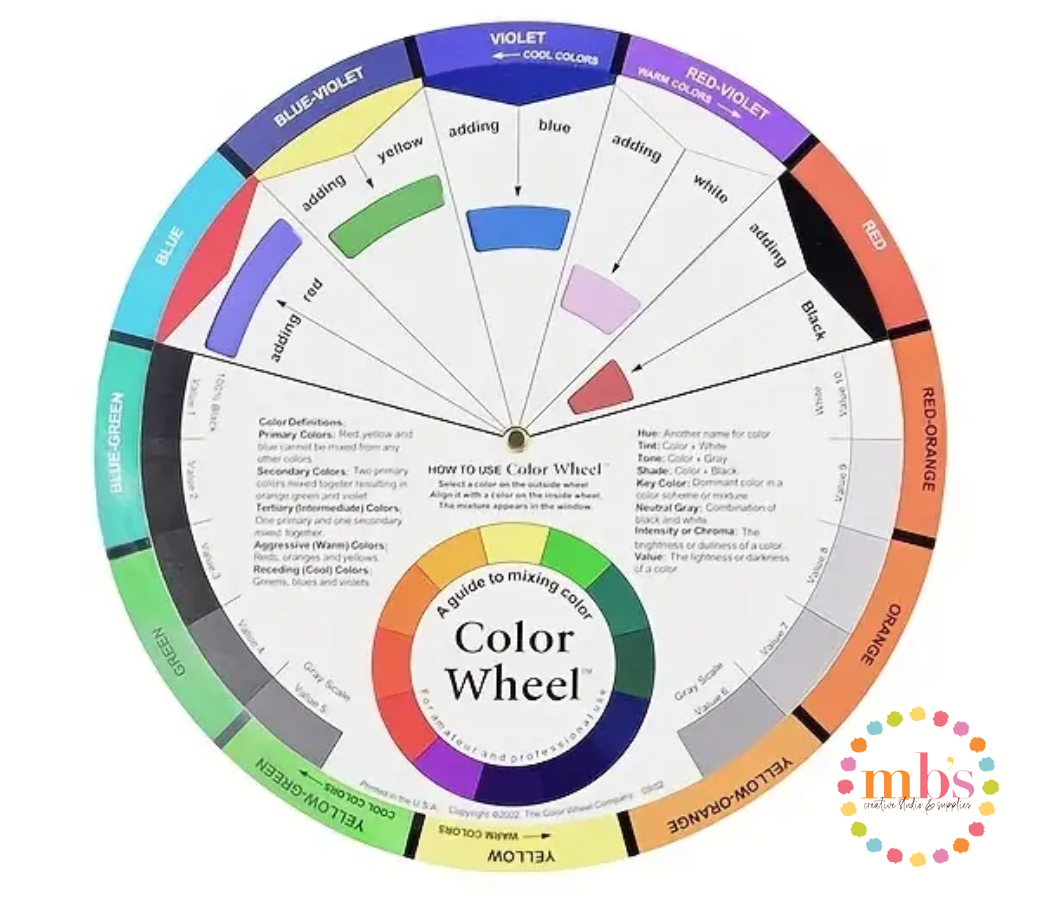 5.5" Creative Color Wheel for Color Mixing
5.5" Creative Color Wheel for Color Mixing